IT Services for Management
We get that cybersecurity is top of mind. We can help ensure that you reduce the risk of social engineering attacks through your staff—that's all 3,000 of your staff. 
You worry about risk management and need to know more about malware
Our team is part of your team, which is why we've been chosen by hundreds of companies to manage their IT for over 30 years.
IT Support Services
We provide desktop and deskside support. From product settings to applications, we work directly with your team when they need help.
IT Management
We manage all your IT operations to optimize your resources and staffing, and improve your business processes and communication.
Ransomware Analysis
How many of your staff installed ransomware on their computers? We can reduce the risk of social engineering attacks.
Phishing Assessments
We'll put checks and balances in place so your team members aren't targeted by phishing attacks designed to extort money.
Implementation
We implement products and processes like backup and ticketing systems—setups that are core to your operations and security needs.
Change Management
We have formalized methods and procedures for all changes to your IT infrastructure, so that your business isn't impacted by change-related incidents.
IT Security Audit
We will test your firewall to see if we can hack into it. Next, we'll run a security awareness campaign to teach your staff best practices.
Penetration Testing
We will determine your employee security awareness and your organization's ability to identify and respond to security incidents.

There's a level of knowledge about IT that everyone would benefit from knowing.
Reduce the Risk of Attacks
Social engineering attacks are a security breach that play to the defects of a person. You need to educate your team to stop this.
Benefits of Outsourcing IT
A professional IT team ensures that you adopt current IT best practices rather than relying on an in-house person to self-educate.
Business Continuance Best Practices
Business continuance is about fail-over systems. The only solution is backups, both off-site and local. They make recovery a non-issue.
Monitoring the Health of Your System
Core to managed services, our network operations systems remotely monitor and manage the health and status your computers.
Network Support and Administration
We set up your organizational technology structure, user access, operating systems, databases and provide server-side applications.
Cybersecurity
We protect your Internet-connected systems, including hardware, software and data, from cyber attacks and unauthorized access.
Our clients rely on us as a managed services provider. Central to our responsibility is real-time monitoring.
We use an automation system to remotely monitor your computers, software, server switches, and firewall. Our network operations centre sends us information about the health and status of your network security, so we can resolve any issues with remote and on-site support.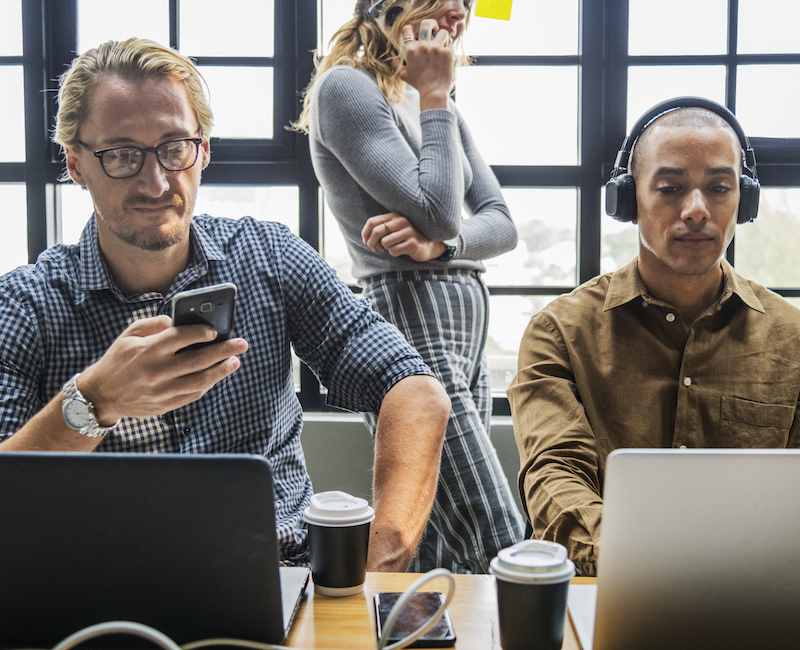 We Create Fully Connected Systems So You Can Focus On Your Business
Our customers put their IT in CITI's hands: from computer network infrastructure to IT security and physical security systems to change management. Let's talk.
Get Started Three Pillars. One Mission.
We start by consulting  with you using IT industry best practices. This is followed by managed implementation and ongoing on-site and helpdesk support.
Managed Services
There is another way to manage your IT that doesn't require you call your IT firm. Managed IT services offer proactive care, support, monitoring and maintenance of your computer systems for a fixed monthly fee. Process-driven, less involvement, more predictable cost. Yes, Virginia, there is a way to keep your IT running smoothly that does not require you to make a call.
Pay-As-You-Go
Are you concerned about minimizing IT maintenance costs? Perhaps you're techno savvy. Or maybe you only need an IT firm for complex IT situations. CITI can provide exactly the volume of IT services that you want and need from network troubleshooting to helping a user with a jammed printer. Our full range of services are available on a per incident basis.
Disaster Recovery
Is the stuff of your nightmares power outages? The only way to deal with a severe interruption to business operations is to plan for it. Beginning with a disaster recovery plan through implementing and maintaining failsafe, foolproof, rock-solid offsite backups, CITI has helped 100s of companies protect their most valuable asset—their data and systems.
IT Consulting
Uncertain if your company should move to the cloud? Do you have doubts about the best way to back up your data? Looking for ways to minimize your vulnerability to IT security breaches? Perhaps you're looking for help with your annual IT budget. CITI's IT advisory services help businesses make informed strategic and tactical decisions on information technology.